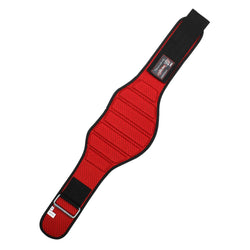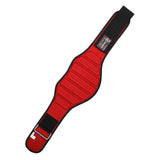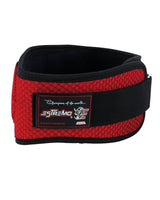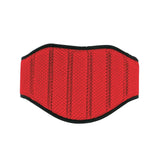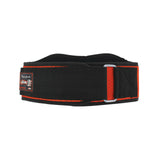 Estremo Fitness
Weightlifting Belt 8" Neoprene - Red
Shop your 8" Neoprene Weightlifting Belt - Red color in the USA with Estremo Fitness: Unleash your potential with our robust and lightweight neoprene weightlifting belt. This top-notch accessory is designed to provide exceptional support, making it the ideal choice for gym, exercise, and bodybuilding enthusiasts.
Key Features:
Gym Belt for Back Support: Our weightlifting belt offers superior back support during intense workouts.
Premium Neoprene Construction: Crafted with high-quality neoprene material, ensuring durability and comfort.
Effective Ventilation Channels: Incorporated ventilation channels help regulate body temperature, keeping you cool and focused.
Secure Heavy Roller Buckle: The belt features a heavy-duty roller buckle that guarantees a secure and snug fit.
Ergonomic Design: Designed to conform to the natural shape of your back, offering optimum support and stability.
Enhanced Muscle Stability: The belt's EVA support system provides stability to your lower back and abdominal muscles, optimizing your performance.
Shop now for the ultimate red camouflage weightlifting belt and elevate your fitness routine to new heights in the USA.
SIZE GUIDE FOR NEOPRENE BELTS
| | | |
| --- | --- | --- |
| SIZES | WAIST INCHES | WAIST CM |
| XS | 24 - 28 | 61 - 71 |
| S | 28 - 32 | 71 - 81 |
| M | 32 - 36 | 81 - 91 |
| L | 36 - 40 | 91 - 101 |
| XL | 40 - 44 | 101 - 111 |