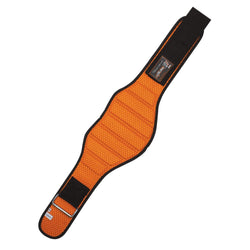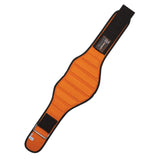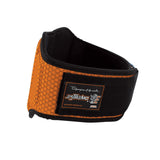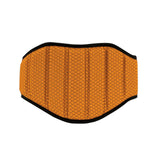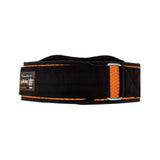 Estremo Fitness
Weightlifting Belt 8" Neoprene - Orange
Get your 8" Orange Neoprene Weightlifting Belts for back support, release your potential with our high-performance neoprene weightlifting belt in a vibrant orange camouflage design. This exceptional accessory provides superior support, making it a must-have for gym enthusiasts, bodybuilders, and exercise lover.
Key Features:
Gym Belt for Back Support: Our weightlifting belt offers exceptional back support during intense training sessions.
Premium Neoprene Construction: Crafted with top-quality neoprene material, ensuring durability and comfort.
Effective Ventilation Channels: Incorporated ventilation channels help regulate body temperature, keeping you cool and focused.
Secure Heavy Roller Buckle: The belt features a heavy-duty roller buckle that ensures a secure and snug fit.
Ergonomic Design: Designed to fit the natural shape of your back, offering optimal support and stability.
Enhanced Muscle Stability: The belt's EVA support system stabilizes your lower back and abdominal muscles, enhancing your overall performance.
Shop now to elevate your fitness journey with our striking orange camouflage weightlifting belt. Get the best results from your workouts and conquer your goals with Estremo Fitness in the USA.
SIZE GUIDE FOR NEOPRENE BELTS
| | | |
| --- | --- | --- |
| SIZES | WAIST INCHES | WAIST CM |
| XS | 24 - 28 | 61 - 71 |
| S | 28 - 32 | 71 - 81 |
| M | 32 - 36 | 81 - 91 |
| L | 36 - 40 | 91 - 101 |
| XL | 40 - 44 | 101 - 111 |