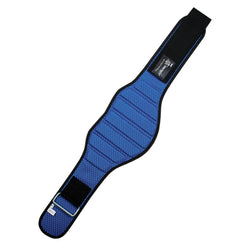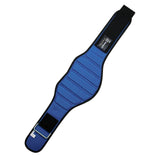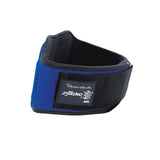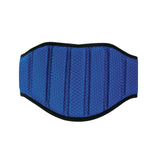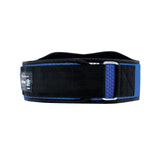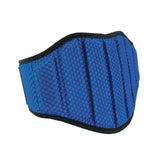 Estremo Fitness
Weightlifting Belt 8" Neoprene - Blue
Introducing our Blue Camouflage 8" Neoprene Weightlifting Belt from Estremo Fitness, in USA based. Enjoy the ultimate support and performance with our high-quality neoprene belt. Designed for gym enthusiasts, bodybuilders, and exercise lovers, this essential accessory provides unparalleled back support during intense training sessions.
Key Features:
Superior Back Support: Our weightlifting belt offers exceptional support, reducing the risk of injuries and allowing you to lift with confidence.
Premium Neoprene Construction: Crafted from top-grade neoprene material, this belt ensures durability and maximum comfort for long-lasting use.
Optimal Airflow: The integrated ventilation channels promote airflow, regulating your body temperature and keeping you cool throughout your workout.
Secure and Adjustable: The heavy-duty roller buckle guarantees a secure and precise fit, allowing you to customize the compression level to your preference.
Ergonomic Design: Designed to fit the natural curvature of your back, our belt provides excellent stability and support for improved performance.
Stabilize Your Muscles: The EVA support system enhances the stability of your lower back and abdominal muscles, empowering you to lift heavier and maximize your potential.
SIZE GUIDE FOR NEOPRENE BELTS
| | | |
| --- | --- | --- |
| SIZES | WAIST INCHES | WAIST CM |
| XS | 24 - 28 | 61 - 71 |
| S | 28 - 32 | 71 - 81 |
| M | 32 - 36 | 81 - 91 |
| L | 36 - 40 | 91 - 101 |
| XL | 40 - 44 | 101 - 111 |